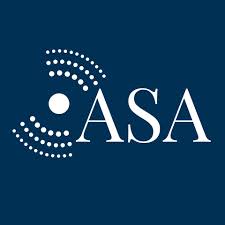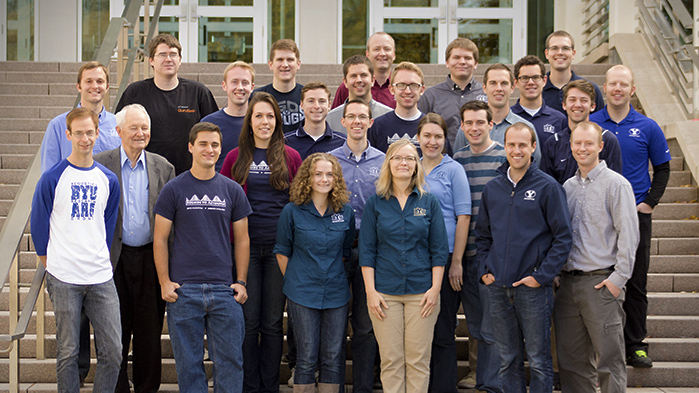 ASA is the premiere society for acoustics in the nation and seeks to serve the widespread interests of the acoustics community in all branches of acoustics. The Acoustical Society was co-founded in 1929 by BYU Alumni Harvey Fletcher and Vern Knudsen. Harvey Fletcher, Knudsen's mentor at BYU and founder of the BYU College of Engineering, served as the first president of ASA, while Knudsen served as the third president. Other well known acousticians affiliated with BYU include Carl F. Eyring, after whom the Eyring Science Center is named, Wayne B. Hales, former dean of the BYU general college and Ingo Titze, executive director of the National Center for Voice and Speech, not to mention our current faculty, who are also experts in their respective fields. Today, BYU continues to have a strong interdisciplinary program for acoustics, and the creation of the ASA student chapter is a continuation of that tradition.
All students, faculty and interested members of the community are invited to join the student chapter. There are no attendance requirements or dues. Additionally, members of the student chapter are not required to be official members of ASA or even be students. Membership can be obtained by requesting membership and attending at least one meeting every six months.
Student officers are elected annually by members of the student chapter. Current officers are Chair: Reese Rasband, Vice Chair: Adam Kingsley, Secretary: Francisco Irarrazabal, Treasurer: Kevin Leete, Activities Coordinator: Paige Simpson and Grace McKay, Outreach Coordinators: Carla Wallace, Mark Anderson, and Gabe Fronk, Social Media: Brian Patchett, and Webmasters: David Van Komen. They serve under a faculty advisor, who is currently Dr. Brian Anderson.
Weekly meetings are held Fall and Winter semesters on dates/times TBD in the Eyring Science Center. These meetings are composed of student presentations, faculty lectures, distinguished guest lecturers, equipment demonstrations/tutorials and technical tours. Topics will include but are not limited to architectural and audio acoustics, vibrations, noise and noise control, psychoacoustics, underwater acoustics, signal processing , musical acoustics, biomedical acoustics and physical acoustics. Additional socials, tours and other activities will also be planned.
For more information on the BYU student chapter of ASA please contact us here, visit the official ASA webpage or official ASA student webpage.
Scholarship/Grant Application Info